NEW GUYS FED CARDS.
They don't have flags on them as yet, due to you guys not posting your flag or saying where your from.
Even if you guys did, due to the fact that your forum name differs from your TWG wrestlers name makes it very difficult to determine who's who. so the fed cards for people that have just joined are below, use them for your avatar so we know who you are.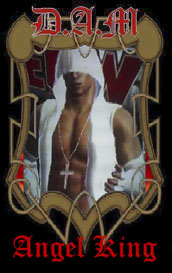 So as you can see I only have 3 so far, You all need to post a pic and gimmick otherwise pics will be picked for you. And if you don't like the pic
TOO BAD!!
I'm a very busy man and would appreciate if pics were posted so I could get the fed cards sorted while doing other things.

_________________
The War Has Only Just Begun